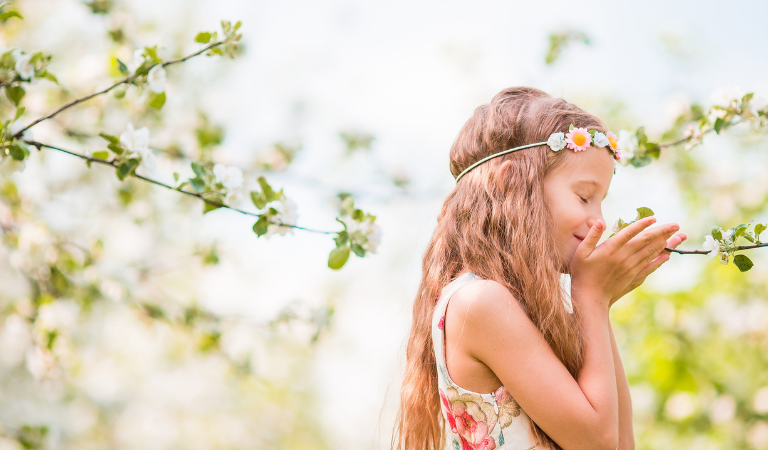 Spring Forward with Mountfield
Recharge your garden this Spring
Spring has arrived!
The days are getting longer and the sun is finally starting to shine. It's time to wake up your garden from its winter slumber and get prepared for long hot summer days and nights in our favourite outdoor space.
There are lots of jobs to be getting on with in the garden, from giving your lawn it's first mow of the year to trimming hedges, pruning trees and shrubs, and tidying up fallen leaves and garden debris. Mountfield is on hand with a huge range of mowers and garden tools to help you get the most out of your garden this spring!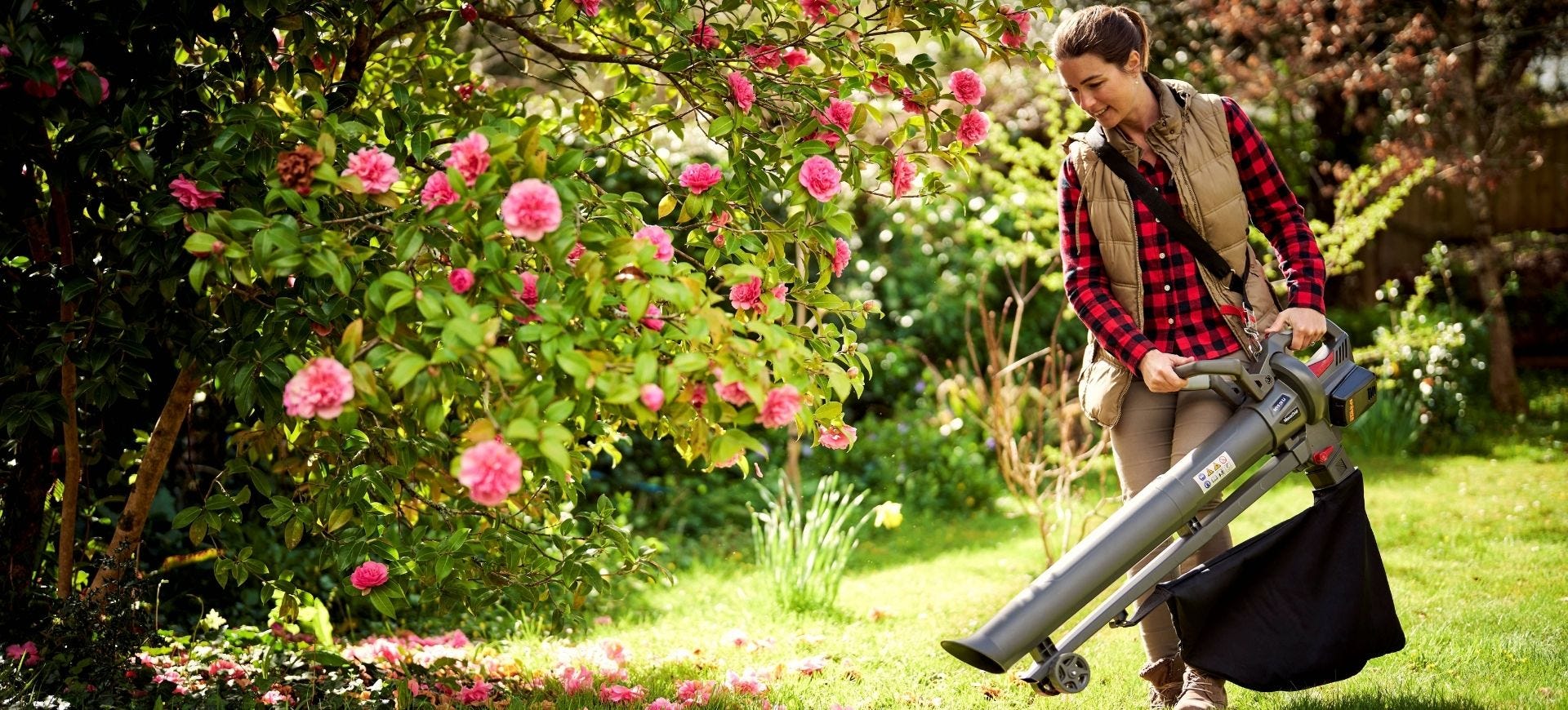 Spring Forward in the Garden
Choose from Mountfield's extensive range of lawnmowers and garden tools in our Spring Sale and get yourself a little bit of 'Mountfield Magic' in your garden this Spring.
Spring Sale, on now.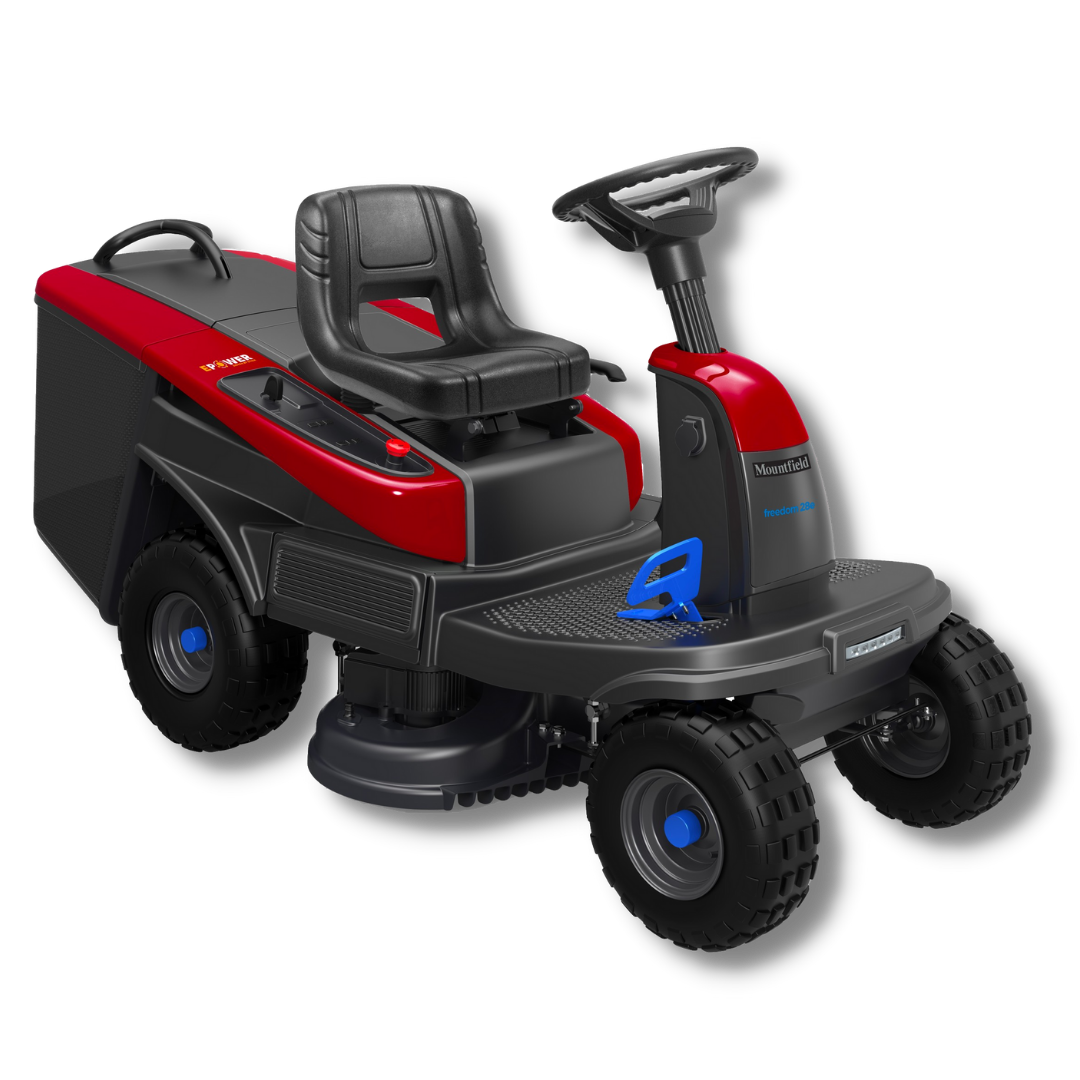 The Future of Mowing!
NEW FOR 2022
Introducing the Freedom 28e Lawn Rider.
Now even more freedom to mow your lawn.
Engineered around four 48V Lithium-Ion removable 5Ah batteries that intelligently synchronise when mowing to create ample power and efficient run-times for a garden up to ½ acre in size. The batteries are interchangeable with the handheld products in the Freedom500 range - allowing you to have all your gardening jobs covered using the same battery system!
Recharge your garden, one tool at a time
Get connected this Spring to our Freedom100 20V and Freedom500 48V cordless ranges of lawn mowers and garden tools.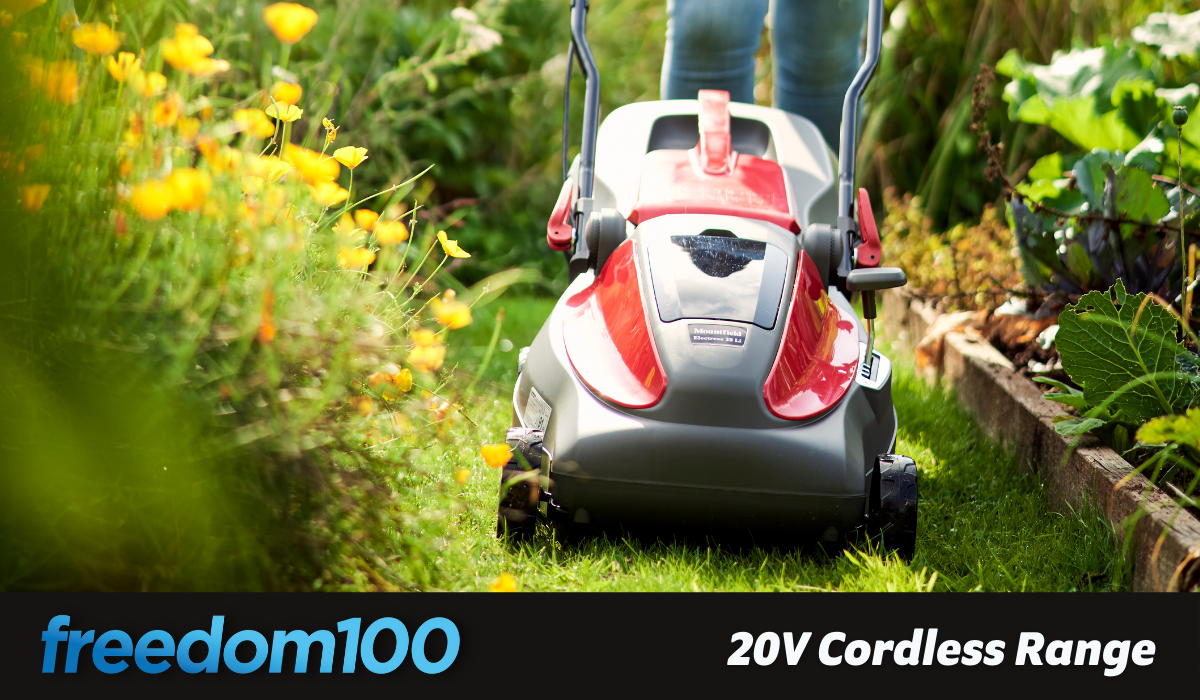 The Freedom100 20V cordless range offers 3 lawnmowers and 5 handheld garden tools: leaf blower, hedge trimmer, grass trimmer, multi-tool and NEW for 2022, leaf blower/shredder vac.
Lightweight and easy to use, these tools are ideal for the smaller garden. The smart batteries 'talk' to the garden tool it is fitted to, ensuring that it provides the best performance and efficiency to complete the task at hand. What's more each product in the Freedom100 range comes complete with battery and charger included.
Even small gardens need SMART tools.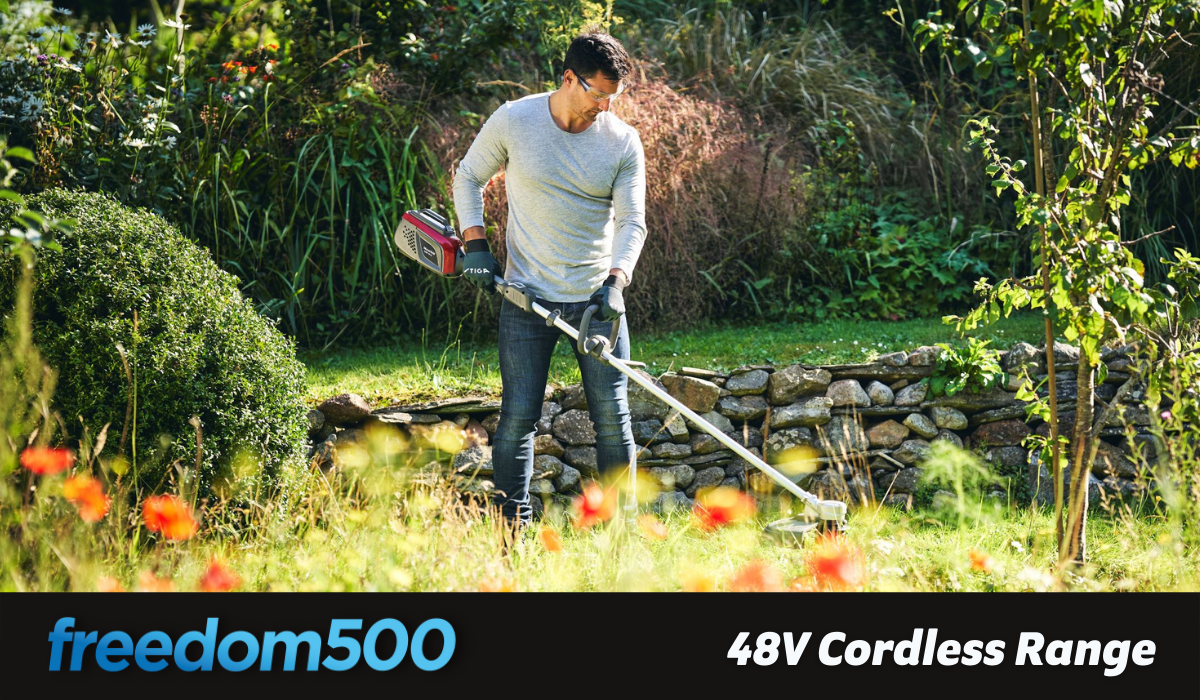 The Freedom500 range of 48V battery-powered garden tools is back for 2022, bigger and better, offering a larger range of reliable and high-performance lawnmowers and garden tools perfect for medium to large-sized gardens.
Lightweight, ergonomic and extremely versatile, designed to make gardening easy. Powered by a class-leading ePower Lithium-Ion smart battery system with fully interchangeable batteries across the Freedom 500 range, delivering all the power you need to complete any garden task.
One battery, many tools.

Your Gardening Calendar & Tips for Spring
Our gardening experts share their extensive knowledge and gardening know-how each month to help you get the most out of your garden.
Read their helpful blogs in our Mountfield Magazine.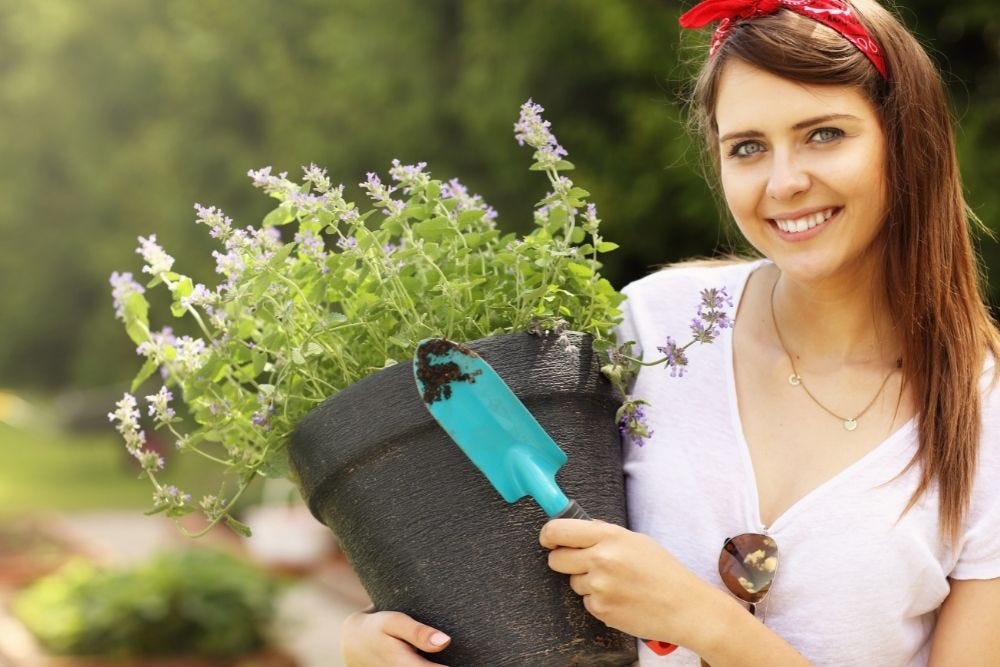 In Your Garden: What to plant in April
Welcome to Spring! Looking at the forecast for the month ahead, we may well be in for a heatwave! We were treated to some beautiful warm weather in March, then back to the usual typical weather we are used to, digging out our winter coats once again! So, fingers crossed!!
Read more in our magazine.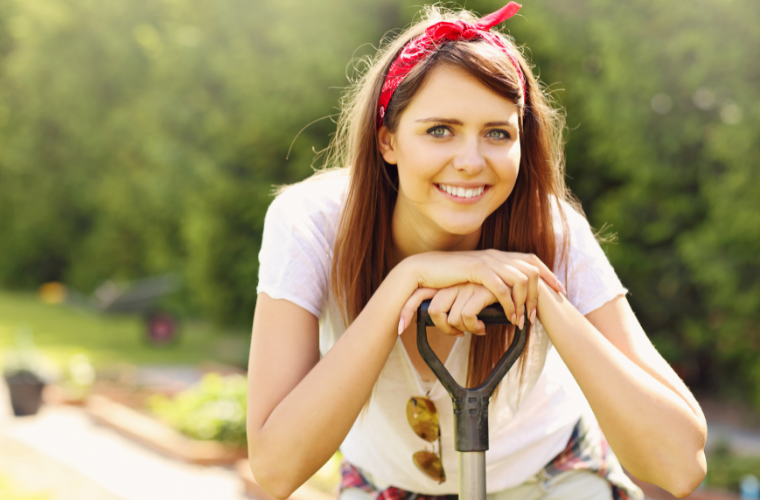 In Your Garden : March
When I was writing last month's blog, I had hoped we could all get out into our gardens again and start our hands-on gardening year. What a time we have had with the weather!......
Read more in our magazine.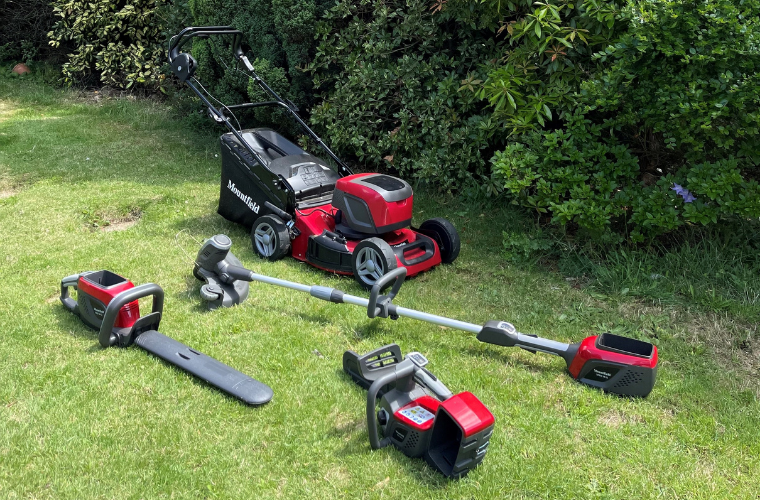 Gardening made easy with the Freedom500 battery range
Kate & Paul @thebungalow_reno are an impressive young couple who are in the process of renovating...Kate & Paul put Mountfield's Freedom 500 battery-powered range of garden tools through their paces and here are the results!....
Read more in our magazine.