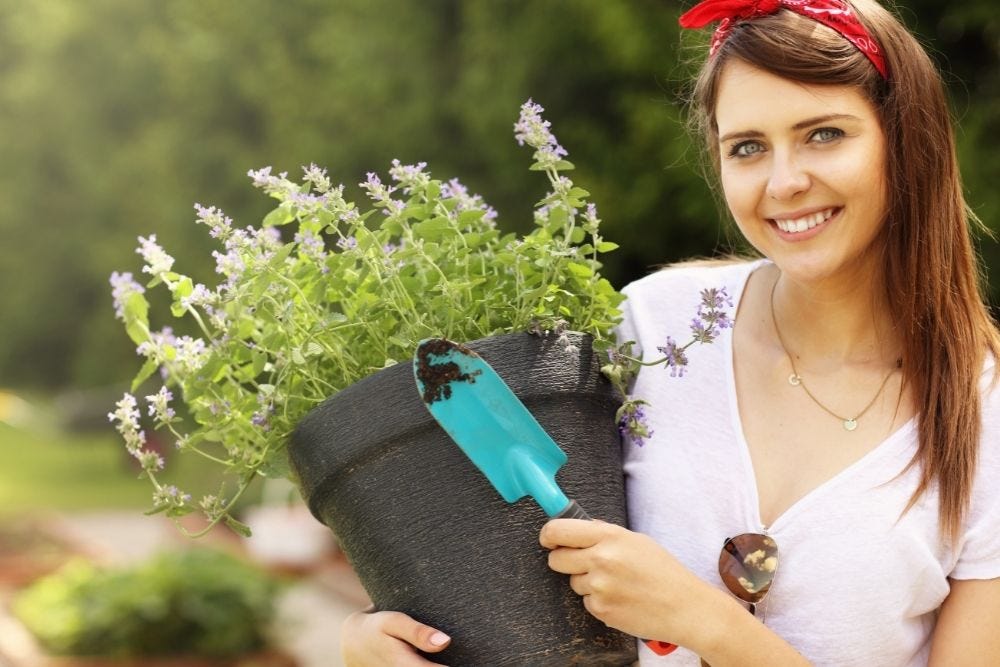 April is a time when the soil will be starting to warm up and the days are longer. We truly are raring to get gardening, some green-fingered therapy! How lovely it is, even on a cooler day, to get outside and breathe in spring. Hints of new growth and freshly cut grass drifting through the air. Before we set about gardening, take a moment to close your eyes and breathe in, listen to the birds singing and watch the insects, butterflies and bees, feel the warmth of the sun on your skin. Then, what to plant in April?
Have you decided what to grow? How tempting when looking at all those seed packets in the garden centre, or ordering online! It's hard not to get carried away. When it comes to April planting, try and focus on what you like to eat when it comes to veggies and salads. Flowers are slightly different, where will you be growing them? Are you growing bedding plants for containers and hanging baskets, growing for flower beds, maybe for cutting?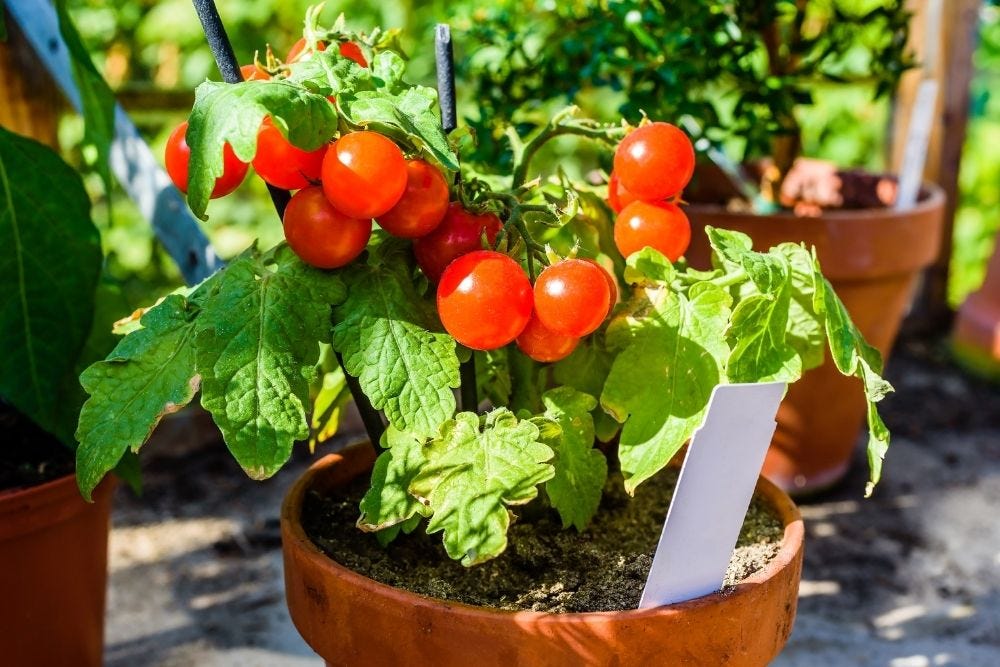 What to plant in April : Ideas for April
If you have an area outside for growing vegetables then you can sow your carrots, broad beans, peas, beetroot, leeks, cabbage, cauliflower, and Swiss Chard for example.
Start aubergines, chillies, tomatoes, courgettes, pumpkin, and squash in a warm greenhouse, or on a warm sunny windowsill.
Think about sowing blight-resistant tomato varieties if you are growing outdoors, particularly if the area you live in is an area prone to blight. There are many of these varieties available now that have shown to be reliable and have great taste too.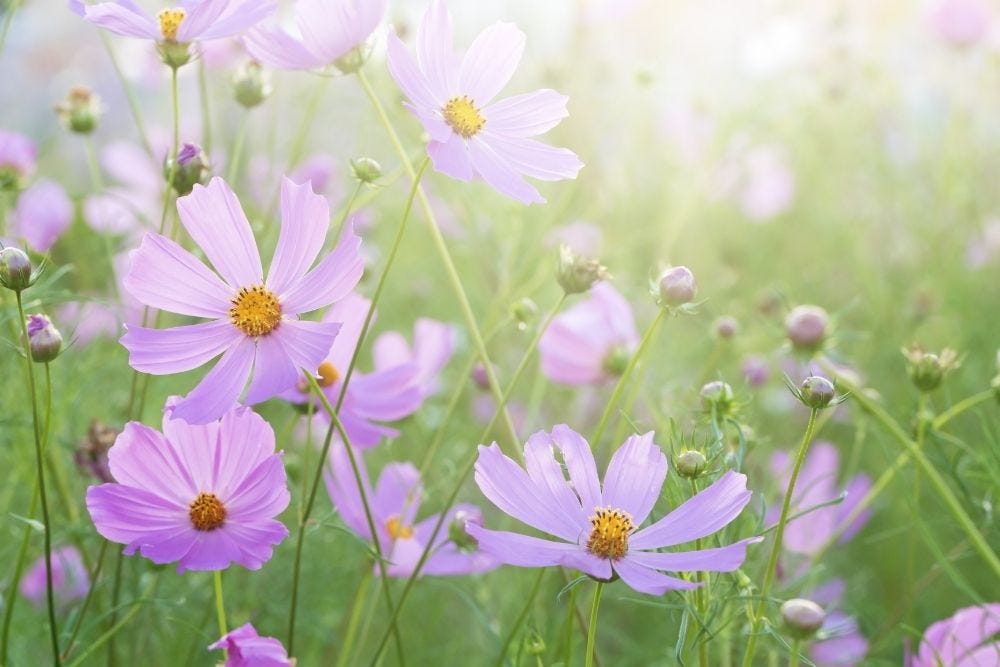 Flowers
Anemone, Alyssum, Antirrhinum, Aster, Aubretia, Calendula, Cornflower, Cosmos, Marigold, Helichrysum, Impatiens, Lobelia, Nasturtium, Pansy, Petunia, Poppy, Rudbeckia, Sunflower, Verbascum and Zinnia to name a few.
Again, start your seeds off on a sunny windowsill or in the greenhouse if you have one. It's such a wonderful growing journey from watching your little seeds germinate, right through to enjoying them blooming right through the summer, it gives you such a sense of achievement.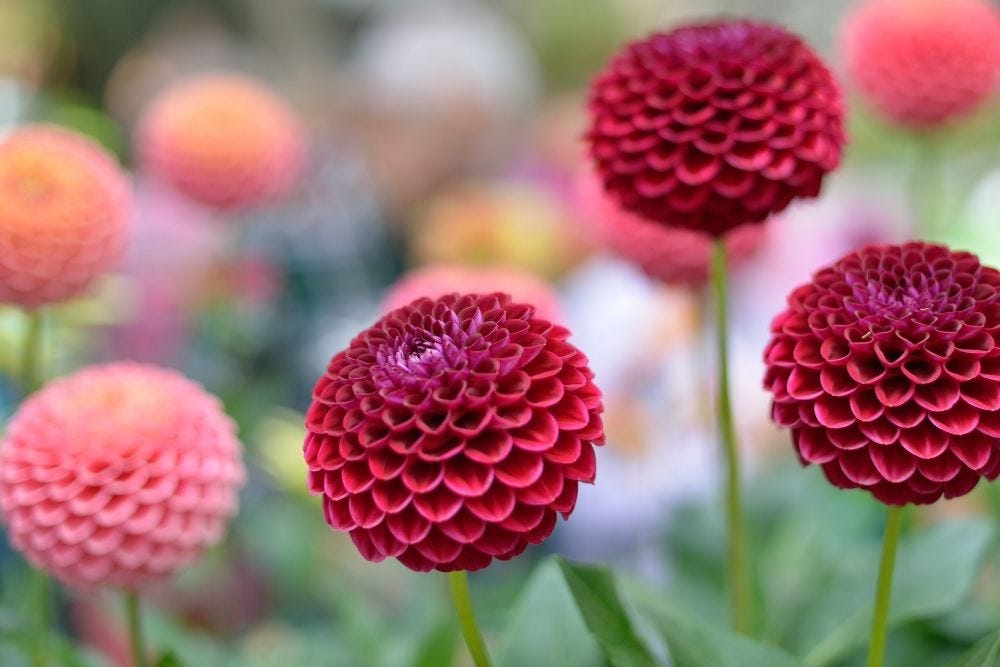 Growing Dahlias
I remember my grandparents growing dahlias in our nursery and market garden when I was a child. They went out of fashion for a long time but over the last few years, they have really made a comeback. There are so many passionate dahlia growers out there now and some great people to follow on social media to be inspired by. Whatever colour, variety, or height, there is an abundance of choice!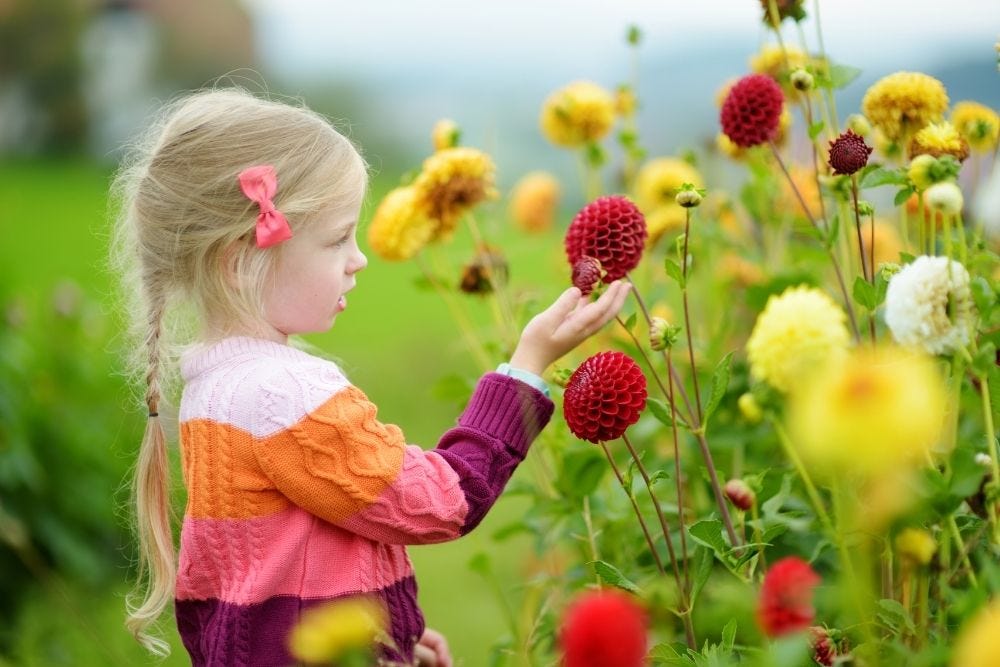 Dahlias can be grown from seed, tuber or rooted cuttings.
Seeds need to be started by mid-April in a greenhouse and kept warm, around 15-20 degrees centigrade and keep them moist. They can be potted on when they are big enough, grown on, then they can be hardened off ready to be planted out when the frosts have passed by the end of May or early June.
Tubers can be started early undercover by planting them in pots, this gives them a head start during March and April. They will establish themselves ready for planting out when the frosts have passed. You will soon as you see the shoots sprouting, on the main stem pinch out the tip down to the first pair of leaves. Then remove all straggly shoots and leave five strong ones. This will make sure you get the best, strong, vigorous, bushy flowering plant. Hardening off is the next stage before planting in your chosen position. Make sure the soil is rich as these are hungry plants!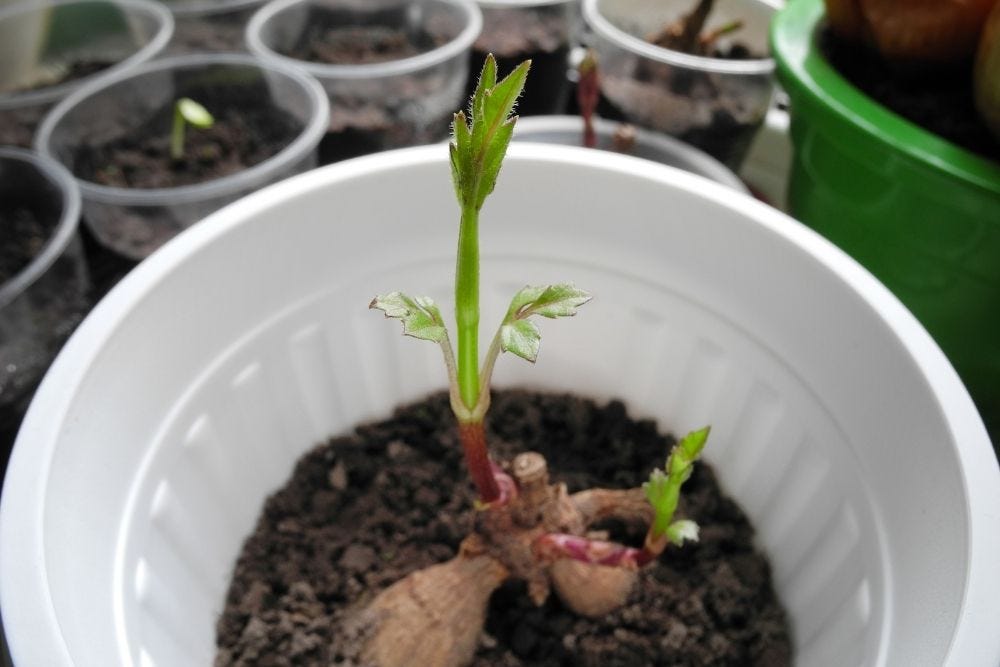 Rooted Cuttings
Cuttings can be taken in spring, and they will flower in their first year. Several cuttings can be taken from one tuber. Make a clean cut at the base of the cutting where the green shoot joins the tuber, taking care not to damage the growing point where the two join. Dip the base of the cutting into rooting hormone to give it a better chance. Next, you will need a cell tray with your compost ready, make a little hole with a pencil and place the cutting in, firming gently. Ideally, the tray should have some bottom heat to get the roots started. Once the roots have developed well and they give you some resistance when you give the cutting a little pull it is ready to pot on.
This can be done easily then place each cutting into a 9cm pot filled with compost, snip off any little buds to allow the plant to become stronger, once the cutting is ready it can be moved up into a bigger, 12cm pot to grow on ready to be hardened off when the weather warms that bit more in May or early June. Make sure you keep an eye on the plants and water throughout to keep them moist, being careful not to overwater.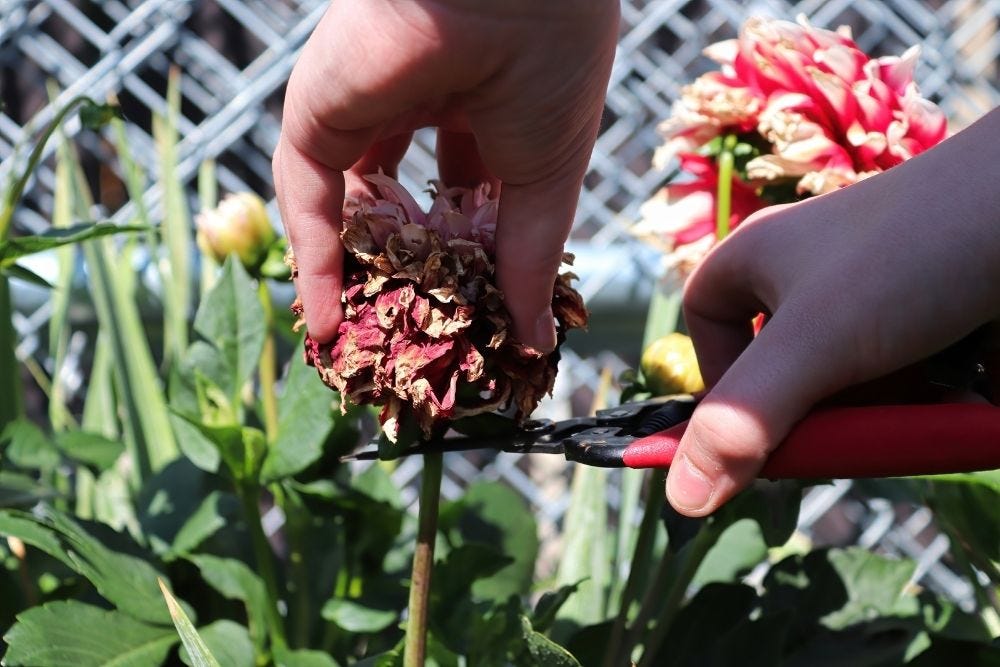 Pruning to do now
It's nice to know that you are keeping your plants in good health by checking for dead, damaged, diseased, and crossing stems of shrubs, and removing any necessary. Ensure there is a good air flow through the stems. Keep in mind there still may be late frosts so do not go too hard or too close to a bud. Dogwoods are an exception and can be cut back hard to their first bud, within about 5cm of the old wood. Winter flowering shrubs can be cut back now if they have finished flowering. Some of these include Viburnum, Which Hazel, and Erica (Flowering Heath). Shrubs that will flower in summer need to be pruned now too, such as Hydrangea, Buddleia, Hebe, and late flowering Ceanothus. Ornamental grasses can be trimmed now too. It's a really nice time to be out in the garden having that last tidy-up before everything pops!
What we will be talking about next month – Crop rotation, Hardening off and planting out, planting combinations.