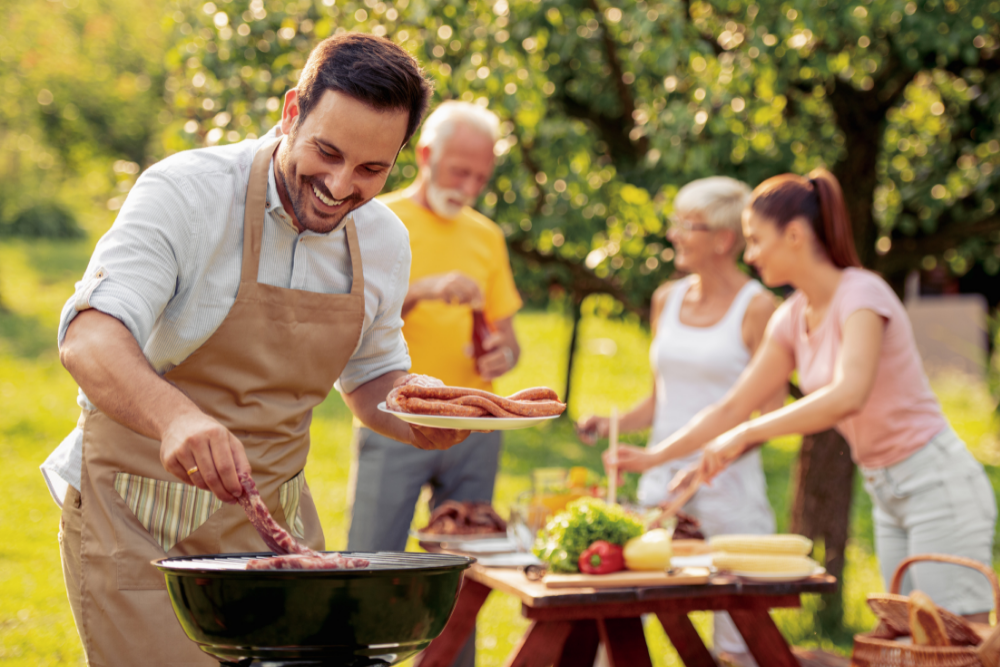 Be prepared
Every good chef has his cooking utensils in order, clean and ready for use. Make sure to have all the food prepped too before guests arrive and that any premade food is ready to serve alongside the meat, fish or vegetarian options you will be cooking on the BBQ. Always ensure that you do not touch cooked food with utensils and crockery that were used for raw meat. And keep veggie foods and utensils separate from those used for meat.
Heat it up!
Always make sure that you allow enough time for your BBQ to be lit and heated up properly so that the meat is not burnt on the outside and raw in the middle. It usually takes 30 mins at least for a barbecue to be heated up well enough to be able to cook food through!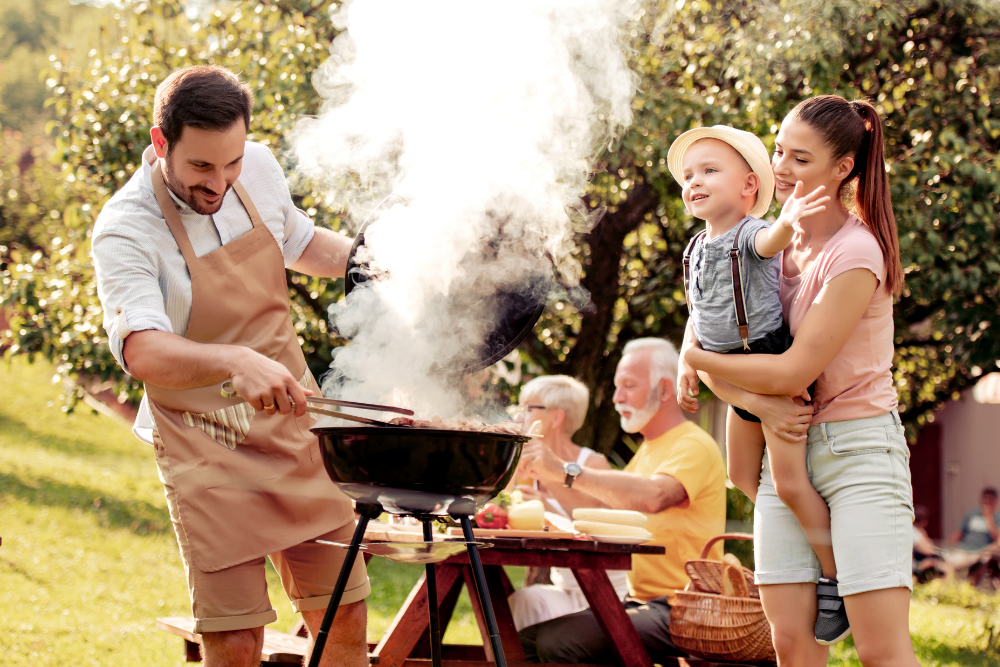 Don't be boring!
We love a plain house salad as much as the next person, but try to add in some interesting treats too, such as homemade guacamole and salsa, or even a tasty Moroccan salad or two. These are even better if the ingredients used have been homegrown!!!
Use the BBQ for more than just meat
It's not only bangers and burgers that you can throw on the 'barbie', try wrapping spuds or fish in foil and draping them on too. You can also cook fruit or veggies the same way …. Delicious!!
Don't forget to enjoy it!
And…most importantly, don't get so stuck at the barbecue turning your chipolatas that you forget to have a good time too!