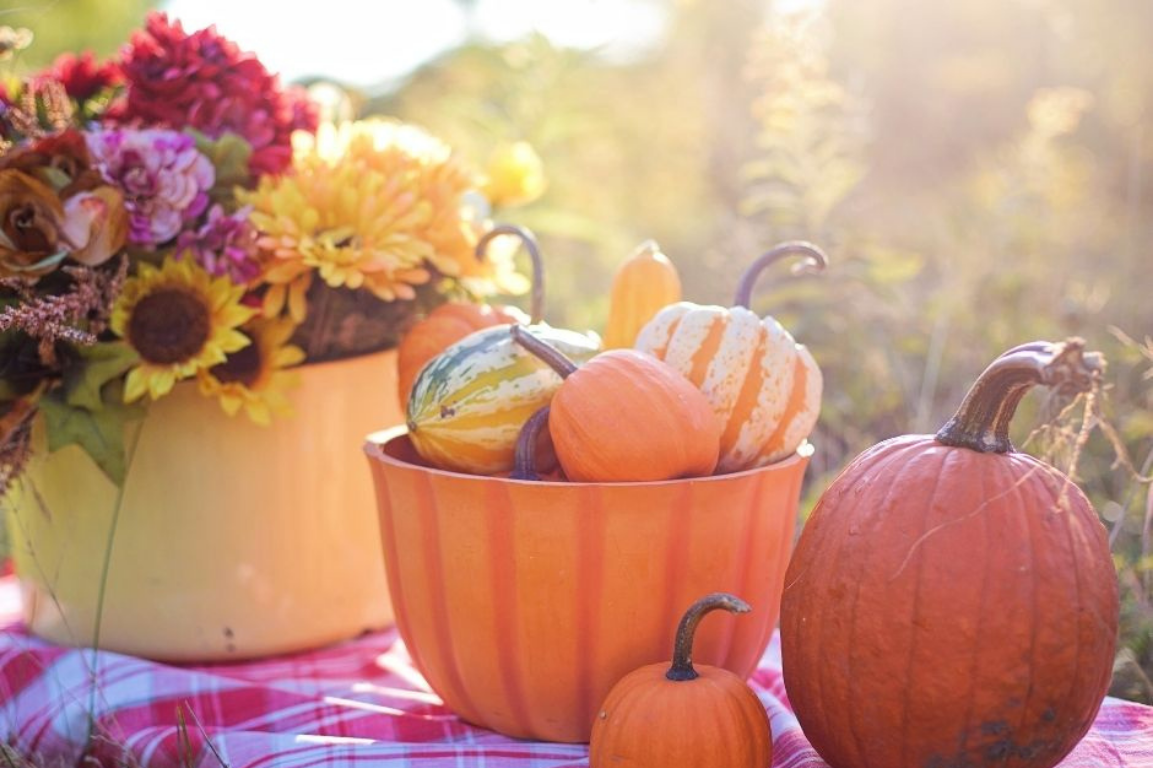 Clear up fallen leaves which can harbour pests and fungal spores. Place a net over garden ponds to prevent them filling up with leaves.
Re-use compost from growbags and containers on the compost heap or as a mulch for garden plants.
Lawns
Clear leaves, but you can also use the mower to shred leaves to add humus to the lawn.
Vegetables
Cut off and clear the stems of peas and beans leaving some 20cms of stem in the ground. The roots are nitrogen fixing during the growing season and will now release nitrogen in the form of nitrates as a plant food in the soil.
When you cut a cabbage, cut both ways to form a cross on the top of the remaining stem. In due course you can use the resulting new leaf growth as winter greens.
Flowers
Tender perennial plants may need winter protection. Cut back relevant plants and protect with gardening fleece. Remove and store plant support canes. They will last several years if you look after them.
So lots to do in October, but time spent now will give you a clean and tidy start to the new gardening year!