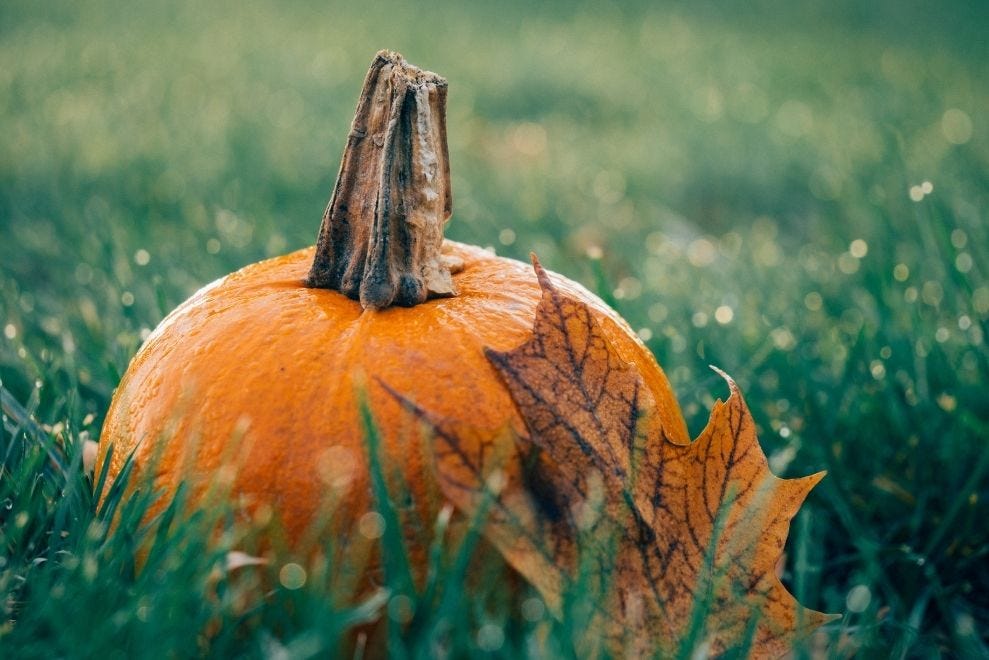 There are perhaps not too many benefits associated with Covid, but it has meant that more people have ventured off the patio and into the garden! Hopefully, this will encourage more of us to grow our own food and become more creative in the ornamental borders, looking upon the garden as an opportunity, rather than a chore!
So, let's look at our garden tasks for October: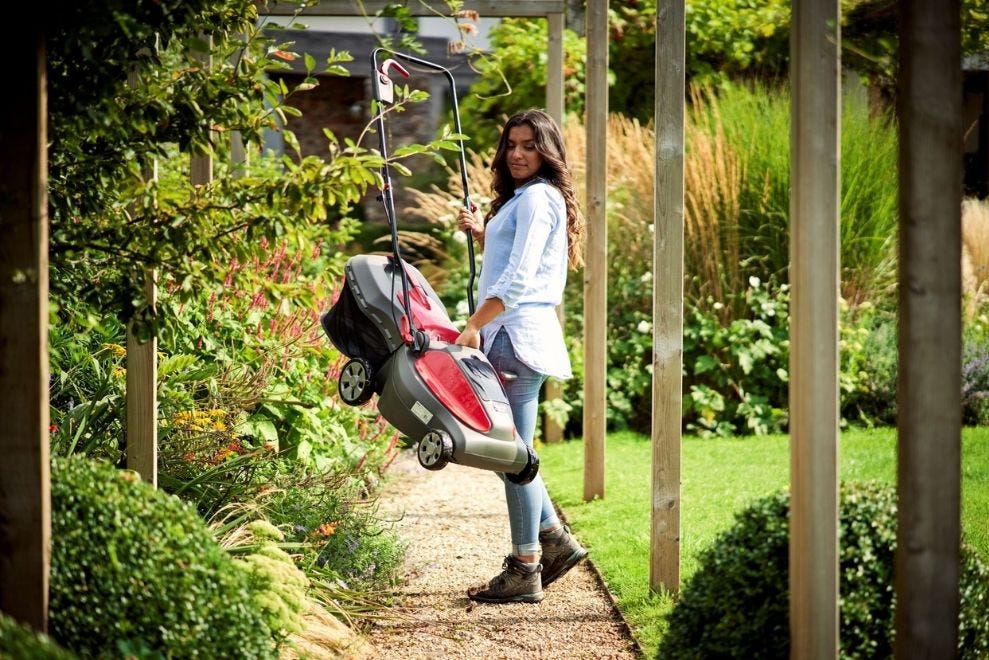 Lawns
Autumn is here and Winter on its way. Should the grass still be growing and you have to mow, then make sure you do so with a high blade setting. Now's the time to settle the lawn down for the winter, ready to burst into healthy growth next spring!
Time for a little exercise, so on a fine chilly morning, get out the 'spring-tine' rake and get moving, to rake out all the old dead grass from the base of the turf. Aeration of the root area is important too, to prevent waterlogging from the winter rains. You can work your way around a small lawn spiking the ground with a garden fork, but larger lawns are best treated with a mechanised aerator that can be hired locally.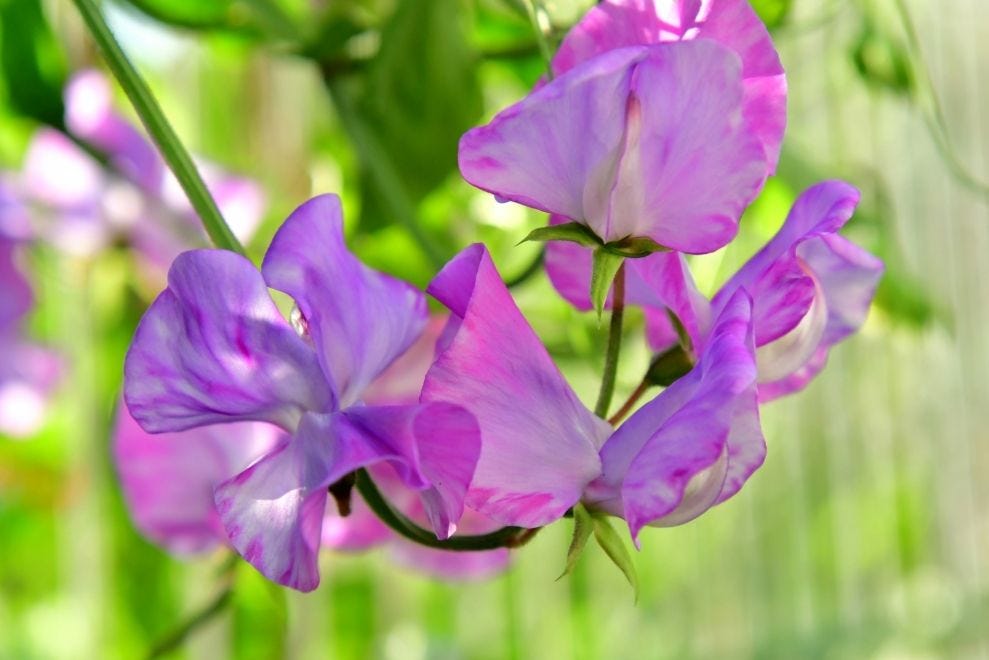 Flowers
This year has been a good one for Sweet Peas with flowering continuing into September in many gardens. Many believe that the best plants are produced from an October sowing to overwinter in a greenhouse or frame and plant out in the spring. Go for 'Spencer' types for scent and large flowers, or 'Grandifloras' for smaller, fragrant blooms in greater numbers.
Now's the time to lift and divide overcrowded plants in the perennial border. This reduces congestion and improves flowering. It can also provide you with extra plants for elsewhere in the garden – or, for 'swaps' with your neighbours!
Traditionally, October is a month for continuing to plant bulbs, Narcissi and Tulips for the borders and these and many others for striking container displays. You may have to dig up summer flowering bulbs such as Dahlias, Begonias and Gladioli to make room for them, but don't dispose of them, rather, dry them off, remove dead foliage and store in a garage or shed for planting again in the spring.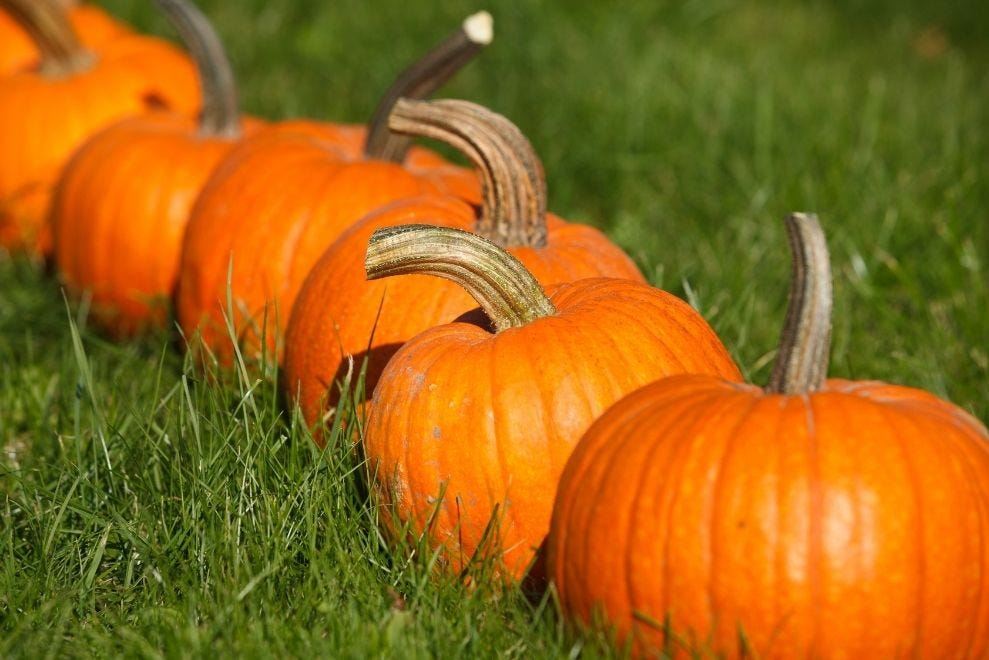 Vegetables
Time to harvest those pumpkins ready for Halloween!
Clear the greenhouse of the remaining tomatoes and other vegetable plants. Remember you can ripen tomatoes indoors to maximise your yields. You may have planned a lettuce or winter salads crop to take their place, but if not, its time to clean out all plant debris and wash down the glass and structure with disinfectant to stop pests overwintering.
Outside, its time to think about lifting for storage. Vegetables such as brassicas, leeks and parsnips are hardy and can be left in the garden, but you need to bring in pumpkins and squashes to store in a dry shed or garage. Carrots too can be lifted and stored in sharp sand in the garage.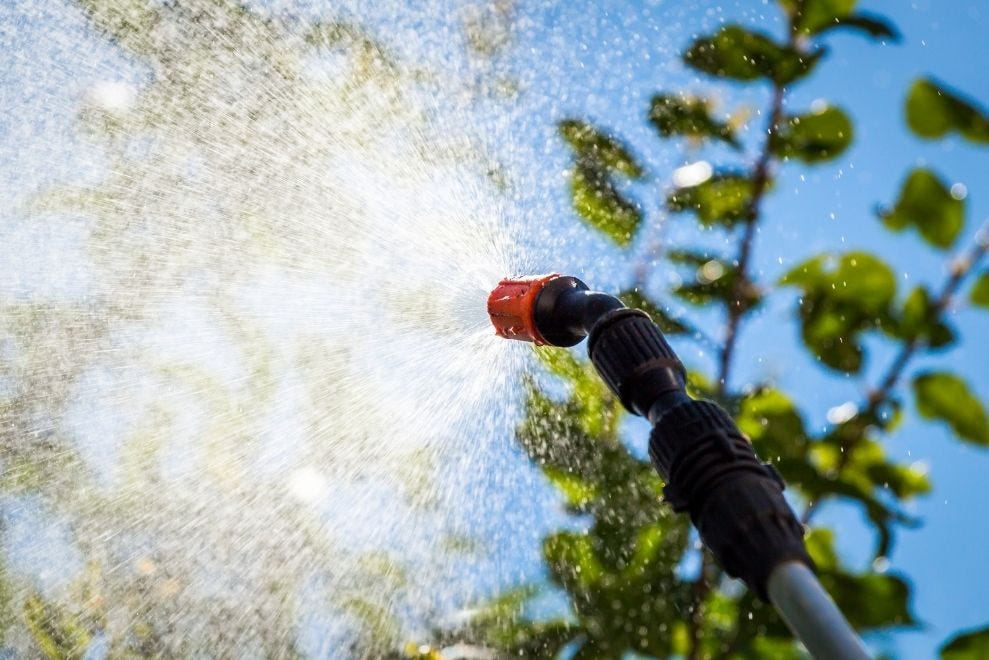 Fruit
If you have not touched this year's raspberry canes that fruited in the summer, then you need to cut them back now and tie in this year's new growth.
You may have a clump of rhubarb that is producing less stems. Time to lift the clump and split the base into new plants to regenerate the variety.
It's a traditional method which has fallen a little out of favour but spraying a 'winter wash' onto the trunks and branches of fruit trees will reward you by minimising overwintering pests for a cleaner start next year.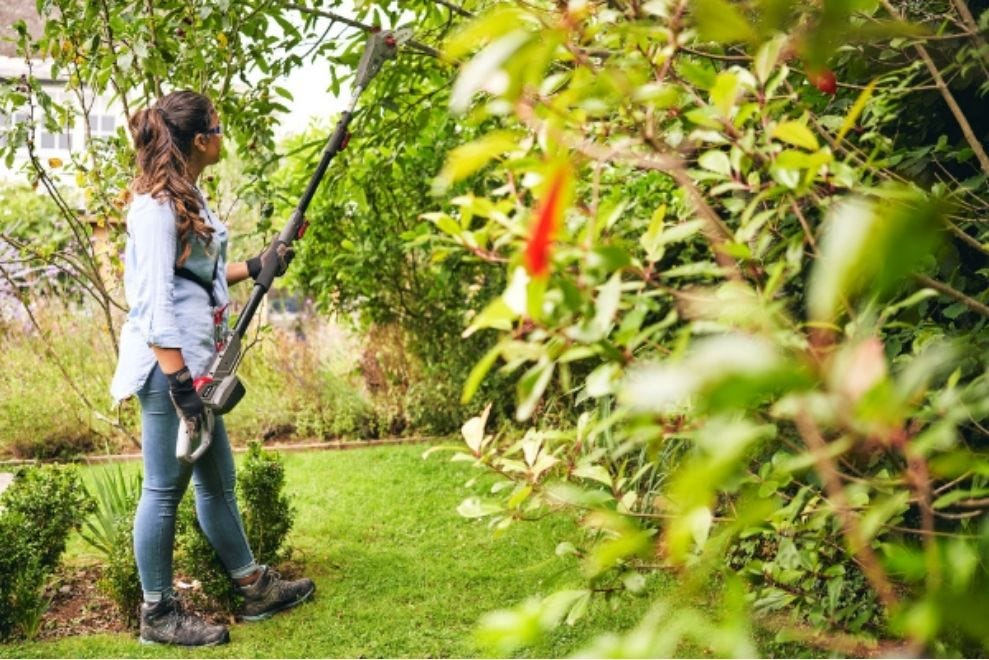 Shrubs
Its your last chance to take hardwood cuttings from existing shrubs in the garden. This technique works well for items such as roses, forsythia and ribes.
You can also give your hedges a final clipping to tidy them up for the winter.
We will be back next with all your November gardening tasks as the cold weather sets in. In the meantime 'Happy Halloween' from Mountfield.