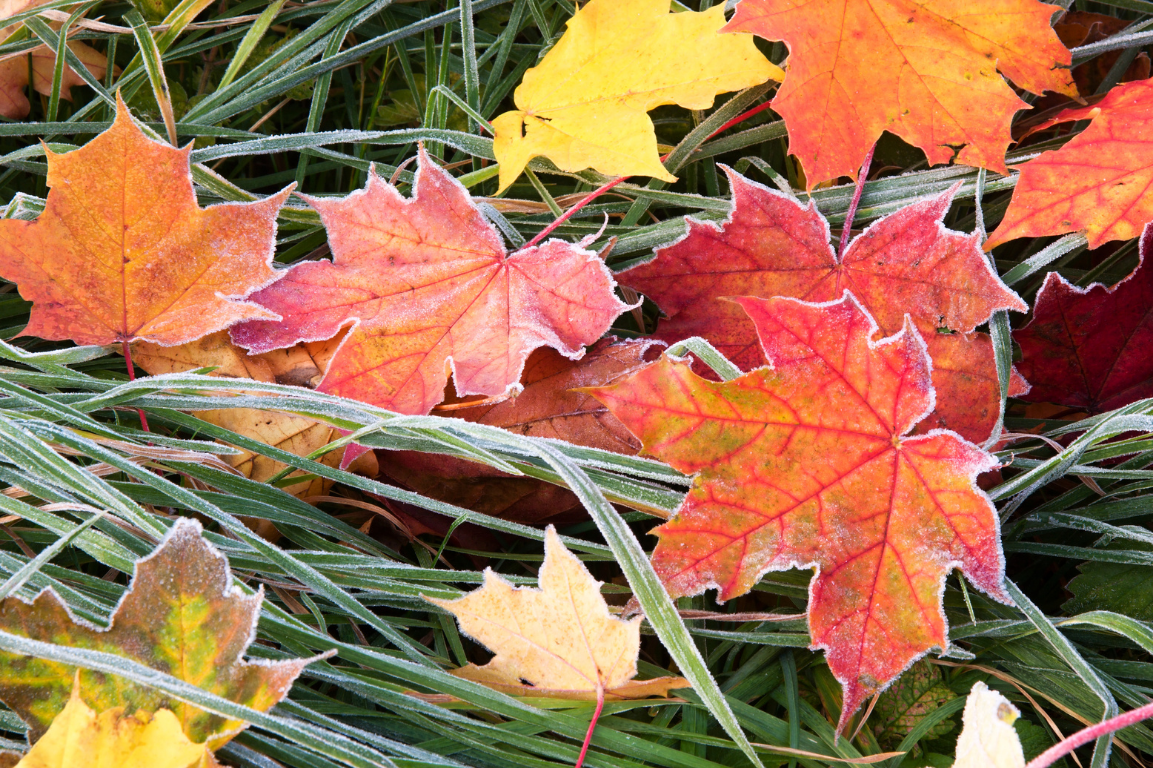 In the garden though, November is often thought of as a time of clearing and tidying, getting things ready for the winter.
Let's take a look at what needs doing:
Lawns
Grass still growing? Well you can still mow to keep things tidy, but keep the mower blade high.
Rake leaves off the lawn as they fall. It lets light and air in to the grass, preventing browning and fungal infections and provides a source of leaf mould if you compost them. Oh! And it provides you with plenty of exercise!
Flowers
You can still plant bulbs whilst the soil is warm. Make sure you plant at the recommended depth. There is still time to sow Sweet Peas for bigger, better plants next year and also some biennials/perennials e.g. Foxglove, Alliums etc.
Cut back perennials to promote new growth in the spring and clear dead leaves etc. It's also a good time as plants become dormant with lower temperatures and light levels to move plants or split up crowded clumps.
Plant up winter/spring bedding such as pansies, wallflowers, polyanthus etc. in borders and containers.
Shrubs & Roses
Time for winter pruning to reduce 'wind-rock' in winter storms and also remove diseased material. Again, 'cleanliness' is paramount to give a clean start next year.
November is also a good time to plant what are known as 'bare root' shrubs as opposed to 'container' grown. Bare root plants are lifted straight from the field for sale. They are somewhat cheaper than container plants so are ideal where a number of plants are needed e.g. new hedges.
Vegetables
There is still time for sowing and planting. Broad Beans such as Aquadulce Claudia and new early Pea, Proval are excellent varieties for early cropping next spring. Should the greenhouse be empty through the winter, successional sowings of a lettuce such as 'Valian', (a winter cropping 'Little Gem' type) will provide you with salads through the season. Alternatively, try sowing one of the many 'cut and come again' leaf salads that mature in just a few weeks. Sowings every 3-4 weeks will keep you salads right through the winter!
Continue planting Garlic and Autumn Onion sets.
Cover winter brassicas with netting if not already done – the birds will love fresh leaves in winter!
Fruit
November is a great time for planting bare root 'top' fruit such as apples, pears and 'cane' fruit such as raspberries, blackcurrants etc. There's still time to plant strawberries too, whilst cleaning existing beds of leaves and other decaying material.
Time too to start your fruit tree/bushes pruning.