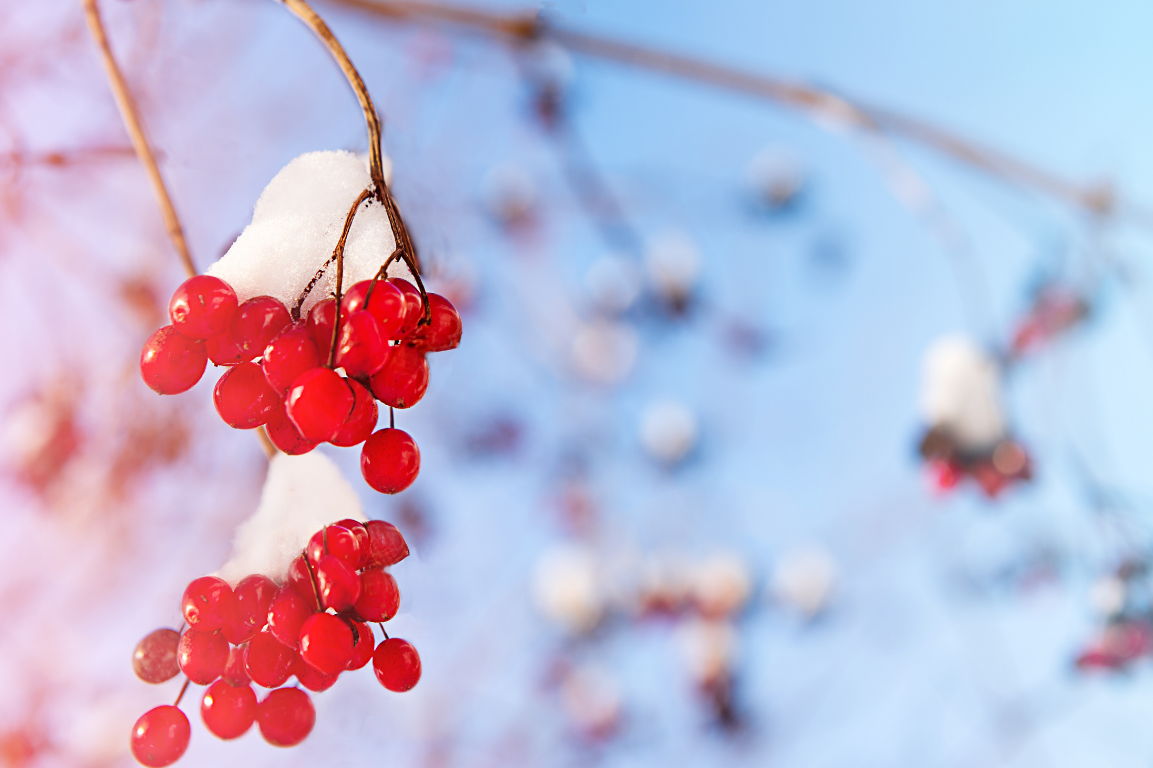 So, for seasoned gardeners and beginners alike, let's take a look at what we need to do in the garden in December:
Lawns
Should you still be mowing the lawn? Well yes, in mild weather there's no reason why not, particularly in the south, but keep those blades high.
Keep the lawn clear of leaves. This helps to prevent fungal infections and consequent dead patches in the spring.
As winter moves in, avoid walking/working on frosty turf.
Flowers
There's still time to sow Sweet Peas for early flowering next year. Start them on a warm, well-lit windowsill and as the seedlings establish, move them to the greenhouse or cold frame to overwinter. Other flowers you could consider sowing include antirrhinums, cyclamen and geraniums. Now's the time to cut back foliage and lift and store dahlia tubers and gladioli corms in trays in a dry garage or shed. You can plant them again in spring – why buy more?
Shrubs
It's a good time to prune overgrown shrubs when many plants are dormant to control growth and shape individual plants as you want them. Climbing roses too can be pruned, removing diseased wood, shortening established shoots by about two thirds and tying in new shoots.
You can still be planting containerised, or 'bare-root' shrubs if you avoid frosty spells. Should you be planting a new border, then think about providing food for garden birds in winter by planting items such as cotoneaster and pyracantha that produce winter berries. There are a limited number of plants that will flower in winter, but don't forget how attractive the red, orange and yellow stems of salix and cornus can be on dull winter days.
Vegetables
There is still time to sow some vegetables. Mustard, cress, winter lettuce and other winter salads are feasible to grow outside if they can be covered with fleece or cloches in the harshest weather. Sow broad beans indoors and keep them in the greenhouse or conservatory prior to planting out in early spring.
Harvest leeks, onions, parsnips, brussels sprouts and cabbage as required.
It's a good idea to use garden netting to protect plants from birds. An alternative is to use garden fleece, which has the added benefit of keeping the plants snug and warm in bad weather.
Remove dead or yellowed leaves from vegetables – to avoid fungal disease. If the weather allows you can prepare your runner bean trench for next year. Dig out a trench some two feet + deep where the plants are to grow. Put some old newspapers in the base. These will rot down and help to hold moisture in the soil. Through the winter you can gradually build up the level with vegetable scraps from the kitchen, leaf mould and garden compost.
Fruit
Now's the time to prune 'top fruit' such as apples and pears ('stone' fruit like plums and cherries are pruned in summer). Cut back 'cane' fruit such as currants and gooseberries too, while the plants are dormant.
Plant 'bare-root' fruit trees and bushes.
Divide mature rhubarb roots in mild weather. If the plant 'crowns' are to crowded, the yields will soon deteriorate.
Strawberries – still time to plant in warm soil. Plants are best replaced every 3 years or so as they will become virus infected and yields will start to drop. Planting on fresh soil is also recommended.