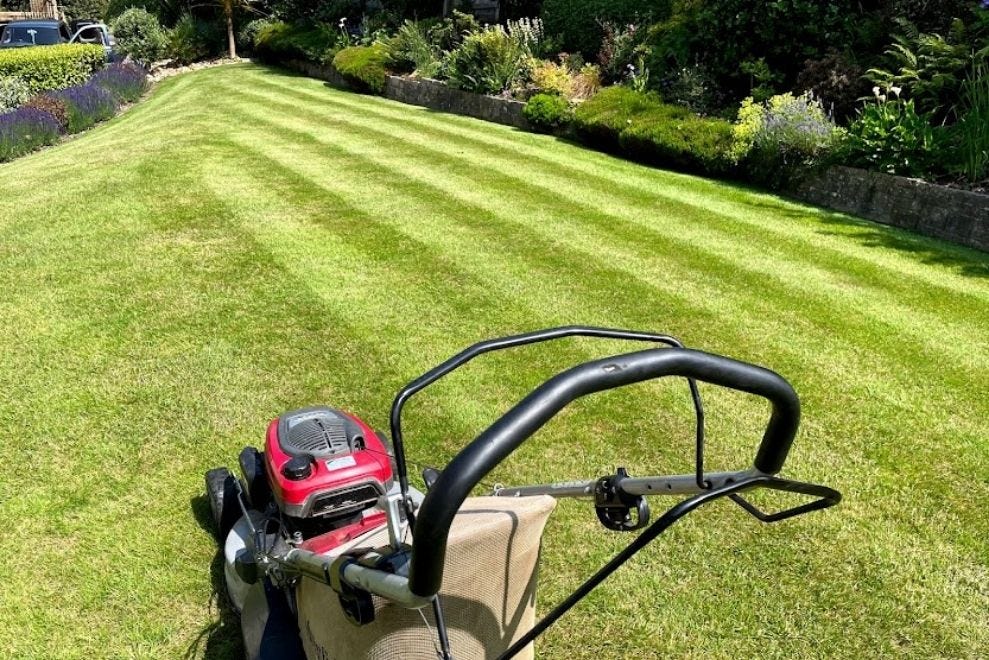 The stripe is primarily formed by the weight of the rear roller pressing the cut swords of grass down as the mower moves forward, which then reflects the light differently to the next stripe where the mower has been cut towards the viewpoint on the lawn.
The Mountfield SP555RV has an excellent, smooth steel rear roller which does the job perfectly.
However, with steel rollers, comes weight and maneuverability issues, which can be tricky in smaller gardens, and lawns with obstacles, such as flower beds and trees etc.
With the Mountfield controllable drive it is possible to navigate the smallest lawns and still leave that professional finish, of neat stripes.