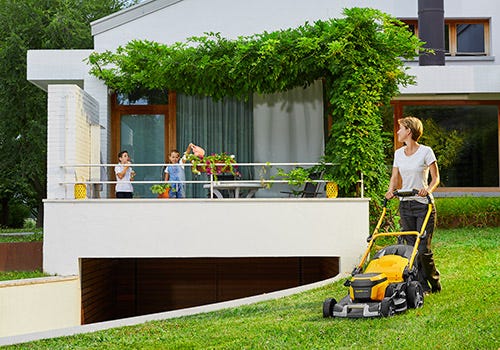 grass Lawn mowers
STIGA lawn mowers are easy to use, reliable and robust machines for mowing your lawn in the more traditional way. Depending on the size of your garden there are a variety of models to choose from with different power sources and cutting systems: Electric lawn mowers are ideal for small gardens, battery lawn mowers are ideal for small to medium and petrol powered machines are perfect for medium and big lawns and provide longer working sessions. With a choice of collecting, mulching and side discharge models, we are sure you will find the best lawn mower to suit your garden and your needs.
All STIGA lawn mowers are easy to store in less space, thanks to their compact size.
check

SELF PROPELLED OR HAND PROPELLED

check

UP TO 4 DIFFERENT CUTTING SYSTEMS

check

COMPACT MACHINES THAT REDUCE STORAGE SPACE

check

STRONG AND RELIABLE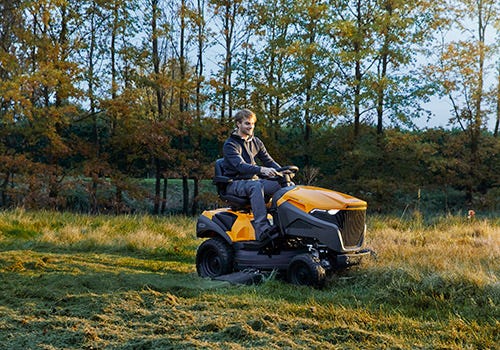 grass Garden tractors
Drive through large and complex lawns in total comfort, with a STIGA lawn tractor. Robust machines that allow you to cut the grass and not worry about small stones, obstacles or slopes. Just enjoy the drive: STIGA garden tractors will take you anywhere in your garden and thanks to the large collector bags and big fuel tanks, you won't need to stop for emptying or refuelling during the job. With a wide range of accessories available you can use your STIGA garden tractor in any season, from clearing pathways, fertilising the lawn to clearing snow.
check

MANAGE COMPLEX GARDENS AND SLOPES

check

COMFORTABLE AND ENJOYABLE DRIVING

check

STRONG AND ROBUST MACHINES

check

VERSATILE, THANKS TO A RANGE OF ACCESSORIES